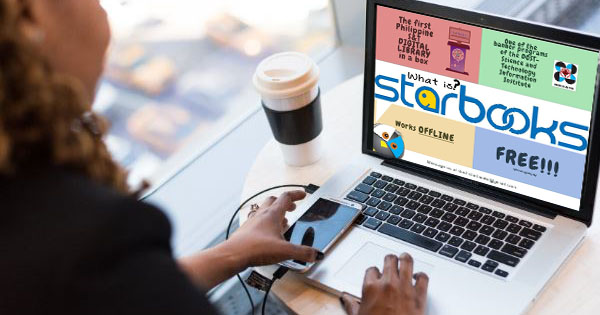 by Blessie Ayalde
STARBOOKS is a FREE, FULL-SUITE digital Library-In-A-Box containing Science and Technology (S&T) information right at your FINGERTIPS. You can enjoy browsing while having a cup of coffee.
Why STARBOOKS?
Nowadays, information is freely available in massive quantities online. With just one click, people are able to discover hundreds of results in just seconds. Unlike in the old days when we had to visit libraries and flip through numerous books. However, for many Filipinos, the accessibility of these pieces of information may be a huge challenge. It is due to poverty, and Internet connectivity problems.
What is STARBOOKS?
STARBOOKS is the country's first Library-In-A-Box, which contains S&T information gathered from all over the world. It stands for Science and Technology Academic and Research-based Openly Operated Kiosk System.
Moreover, this Library-In-A-Box contains various interesting topics related to Science and Technology (S&T). These include Agriculture, Auxiliary Sciences of History, Education, Geography & Anthropology, Library Science, Medicine, Science, Social Sciences, and Technology. In addition, STARBOOKS also has livelihood modules and training videos (Tamang DOSTkarte Livelihood Videos). This goes to show that STARBOOKS is also useful to aspiring entrepreneurs and even housewives who are willing to learn.
In addition, aside from its physical pods or kiosks, the DOST-STII also launched an online version last 2015. This allowed various stakeholders to share their own content with others. Next, STARBOOKS is also available as a phone application! Users can download the App from Google Play store and then create an account to access these pieces of information for free. Recently, the website also offers relevant and informational COVID-19 materials.
Interestingly, even without an internet connection, students and teachers can access S&T information through STARBOOKS. As a standalone information kiosk, STARBOOKS is ideal for schools, LGUs, and communities in remote areas. In fact, even without electricity, off-grid communities also benefit from STARBOOKS through solar-powered kiosks.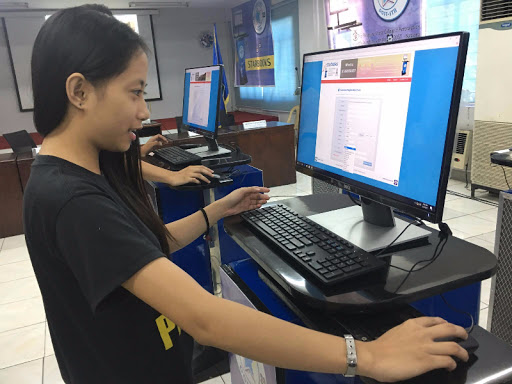 Through the years, STARBOOKS has bagged various awards due to its innovative nature and service to the people.
If somebody asks you what STARBOOKS is, just remember 3Fs. STARBOOKS is FREE, FULL-SUITE, and FINGERTIP-READY.
Who Developed STARBOOKS?
The saying, "If Muhammad will not go to the mountain, the mountain must come to Muhammad." inspired the people behind STARBOOKS.
Thus, the Department of Science and Technology or DOST created this amazing digital library. through its Science & Technology Information Institute or STII. DOST-STII recognized the need to address the digital divide cited-above.
Through the leadership of Director Raymund Liboro (now Commissioner of the National Privacy Commission), DOST-STII conceptualized and launched STARBOOKS last June 24, 2011, in collaboration with the DOST-STII Library and its IT group.
One may wonder whether people from DOST-STII love coffee. When they coined the term STARBOOKS, were they thinking of the famous chain of coffee houses? Well, whatever the answer is, because of its nature, STARBOOKS users could enjoy a cup of coffee while browsing information comfortably.
What's New? Webinar Series
Due to the pandemic, we have settled into a "new normal" approach in delivering education to learners. Thus, DOST-STII, in partnership with the Unilab Foundation through Center for Integrated STEM Education, Inc.(CISTEM, Inc.) organized, "Teaching STEM Education from Afar", a free Webinar Series for teachers of Science, Math, and STEM subjects.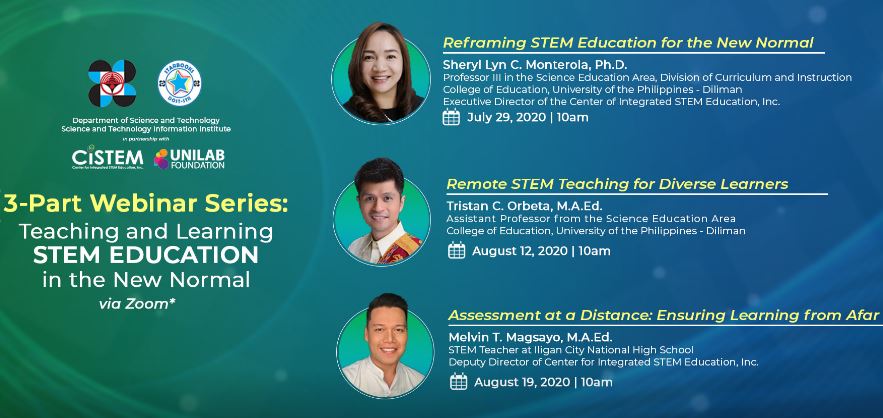 Moreover, this three-part Webinar Series aims to provide support to science educators still coping with the changes brought about by the "new normal" in teaching and learning STEM education. It will run from July to August 2020. The webinar series is part of the STARBOOKS' 9th-anniversary celebration.
Interested participants are welcome to register here. STARBOOKS Facebook page will host the live stream.
In promoting its Webinar Series and its other campaigns, STARBOOKS has partnered with TRipples, the Philippines' digital marketing company that creates positive ripple effects. It has a unique platform where its online users can earn cash and rewards. Sign up here to know more.
Read: OppoPH donates phones and more to Save The Children
Gawing Bibo sa Bahay ang Inyong mga Chikiting this Quarantine/
#STARBOOKS, #Digital Library In A Box
#DOST-STARBOOKS
#STARBOOKS 9TH ANNIVERSARY