Filipino Indie Music Artists Shine on Sundown
Most music artists in the Philippines often struggle to climb their way to the top. Only a select few can stand in the spotlight, while others continue to play in the shadows. There are many aspiring Filipino indie artists, yet still unheard.
Sundown is an avenue for up-and-coming Filipino artists. This Filipino music show features various indie artists and gives them a chance to showcase their craft.
Sundown invites solo artists, duos, bands, and rappers. It features different original music from artists. The show explores various genres, to show viewers that music is music. It features different music genres such as acoustic, hip-hop, rock, pop, and alternative.
The indie music artists share their experiences and roots. Some of the artists have started at a young age and honed their skills. Meanwhile, there are some that started later in life, but it does not faze them from pursuing their music.
Music As An Expression
The show also explores the struggles and difficulties of being a recognized music artist. Filipino artists featured in the show share their experiences in pursuing music and their inspirations.
Flip The Don (FTD) one of the rappers in the show shared his experiences as as an aspiring artist.
Music is important to me. Because of music, I met a lot of friends. Through music, I am able to express my feelings when I feel sad or when I want to tell something to people to inform them.

-Flip The Don (FTD)
Another artist from the show named ZAE performed her song 8888 in collaboration with Gra The Great and FTD. The song talked about the systemic struggles within the country and also with man himself.
Many of these indie artists use their craft to be a mouthpiece of change in the country. Despite the struggle of being recognized, they still continue to pursue their dreams.
Sundown is produced by Sagisag Inc. with the hope to revive the independent music scene in the Philippines. Meet more of these talented Filipino indie music artists at Sundown. It is broadcasted at Peoples Television Network Inc. (PTV4) every Friday at 5 pm.
Support Local Artists
Let us support local musicians and help them grow their craft. Aside from watching Sundown, we can also watch different online gigs that are streamed these days.
Linggo ng Musikang Pilipino 2020 is holding an online gig in appreciation of Filipino music on August 25, 9 pm onwards. The Live broadcast will be streamed on Organisasyon ng mga Pilipinong Mang-Aawit (OPM), NCAA, and UP Jammers' Club Facebook pages.
Talented artists from the UP Jammers' Club, an organization of Los Baños, Laguna's home-grown musicians, will also be performing. These include Cosmic Parasols, TNDE, Ciara and Dale of Sunset Blvd, Edge and Jerry, SJ and Tonio, and Salawika.

Check out the hashtags for more updates #LMP2020 #OPM2020 #LinggoNgMusikangPilipino2020 #LMP2020Sessions.
In promoting local artists and inspiring them to hone their craft, Sundown has partnered with TRipples, the Philippines' digital marketing company that creates positive ripple effects. It has a unique platform where its online users can earn cash and rewards. Sign up here to know more.
There are many digital marketing companies out there. But what makes TRipples stand out? It stands out because of its Unique Selling Points (USPs) called 4Cs:
CPC Technology proven effective in driving online traffic
Community of online users and clients
Compensation of our online users with cash and rewards
Corporate Social Responsibility (CSR) that helps the government and non-profits in creating awareness about their advocacies and programs.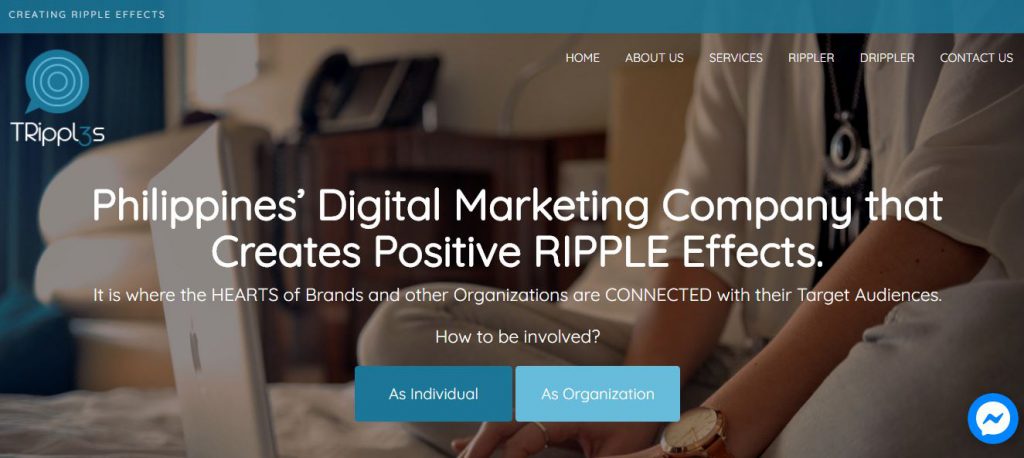 Read: STARBOOKS: A Library-In-A-Box You Can Enjoy With Coffee
TRipples Launches Oplan Big Bro To Help Fight COVID
Oplan Big Bro: Bayanihan In The Time of COVID-19