Make your own Mocha Mousse at Home with Nescafe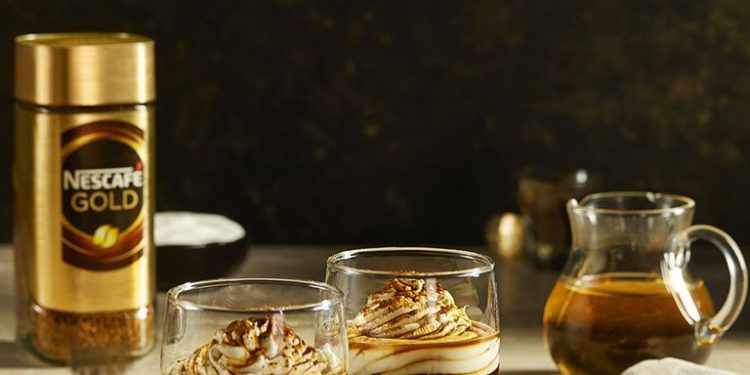 Here's an easy-to-make yet delectable dessert for a coffee and chocolate lover using NESCAFÉ GOLD – made with Arabica beans just like your favorite café coffee.
Don't forget to post your finished product in the comments below. Got other coffee dessert recipes? Share them below!
MOCHA MOUSSE RECIPE
Makes 2-3 servings
Ingredients:
1-2 tsp NESCAFÉ GOLD dissolved in 2 tbsp warm water
¼ cup chocolate syrup (you can substitute this with melted chocolate or cocoa powder)
1 ½ cup NESTLÉ All Purpose Cream, chilled then divided
2 tbsp honey (optional)
Procedure:
Mix NESCAFÉ GOLD and chocolate syrup in ½ cup NESTLÉ All Purpose Cream.
Transfer into a blender and process or whip using a whisk until fully incorporated and mixture has slightly increased in volume. Set aside.
Process or whip the remaining ½ of the cream until fluffy and increased in volume.
To assemble: Put coffee-chocolate mixture onto serving glasses. Pipe whipped cream and drizzle honey on top if desired. Serve chilled.
Wanna earn rewards/points and cash by rippling and sharing cool events, promos and campaigns online? Then sign-up on www.tripplesph.com NOW!