Father's day gift : A Special Mug For Our Beloved Dads
This father's day gift is brought to you by Xiaomi.
The new spill proof Mi Suction Mug from Xiaomi features an innovative suction base that uses air pressure that allows the mug to stick firmly to smooth surfaces by simply pressing the mug against the surface.
It's hard to knock over when its stuck to the surface. Therefore, user simply live the mug upwards to detach the mug.
Its made of stainless steel, food grade 304, which covers the inside of the Mi Suction Mug. It features an integrated moulding which sprayed with a special process which prevents accumulation of dirt.
It comes with a dustproof cup lid with a dustproof silicone ring. The outer shell of the mug was made of high quality ABS resin. The function base at the bottom is responsible for the spill-proof characteristic.
Father's Day Gift Mug Pricing and Availability
Priced at only PHP 1095, then the Mi Suction Mug is now locally available at Mi Stores nationwide or via the official Mi Store Philippine Viber Group..
As shown above, do you think you dad would love to receive this father's day gift mug?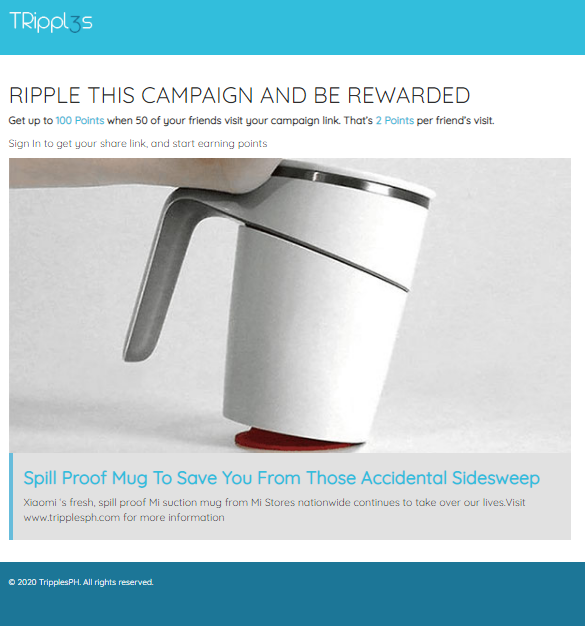 Wanna earn rewards/points and cash by rippling and sharing cool events, promos and campaigns online? Then, sign-up on www.tripplesph.com NOW!
Check out the latest Laptop from Lenovo this 2020! CLICK HERE