In the 2013 Nielsen Global Report on Consumer Shopping Behavior, Philippines got the highest place in terms of attraction to buy items that come with free gifts. The online survey of 29,000 online respondents coming from 58 countries revealed that 76% of the Filipino respondents somewhat or strongly agreed that they are attracted to buy products with free gifts.
What about you? Do you agree?
Whether you agree or not, you can still get a chance to win PHP 500,000 at the Philippine Wedding Summit (PWS) on June 22-23, 2019 at the SMX Convention Center in Pasay City. Yes! That is a whopping half a million peso prize only at the country's BIGGEST and GRANDEST Mid-Year Wedding Fair.
Not only that, you can also avail of the freebies and promos these 26 suppliers/businesses are offering on those dates! Here is the list with their respective contact details for your convenience. Don't miss out any of these promos, discounts and freebies!
For your Venue needs, you may look for the following suppliers which could satisfy your craving for promos:
The Glens Tagaytay
(Tel. Nos.: 09988572368, 09255850058 and 721-7736; Email: gina@theglenstagaytay.com)
The Felicidad Mansion Events Place, Inc.
(Tel. Nos.: 09175741022, 961-8038, and 574-1022; Email: felicidadmansionph@gmail.com)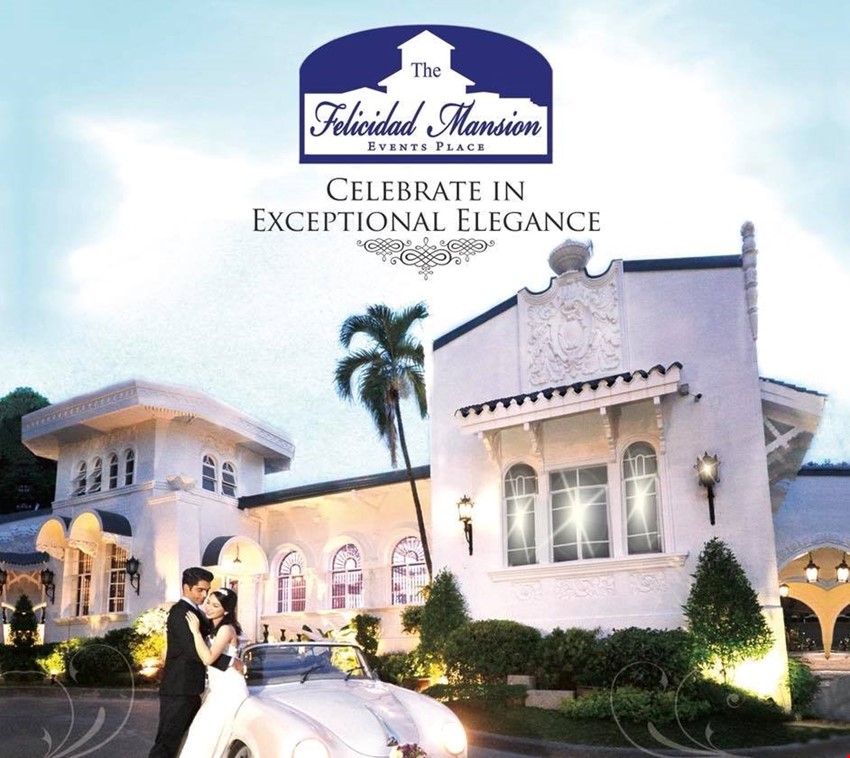 Meanwhile, you may consider the following Hotels if you want to book room accommodation prior to your wedding day or for your honeymoon at discounted rates:
I'm Hotel
(Tel. Nos.: 09176291573; Email: marketing@imhotel.com)
Astoria Hotel
(Tel. Nos.: 0999-885-9782 and 687-1111 loc. 8124; Email: salar@astoria.com)
Vivere Hotel
(Tel. Nos.: 09560862451; Email: concepts@viverehotel.com.ph)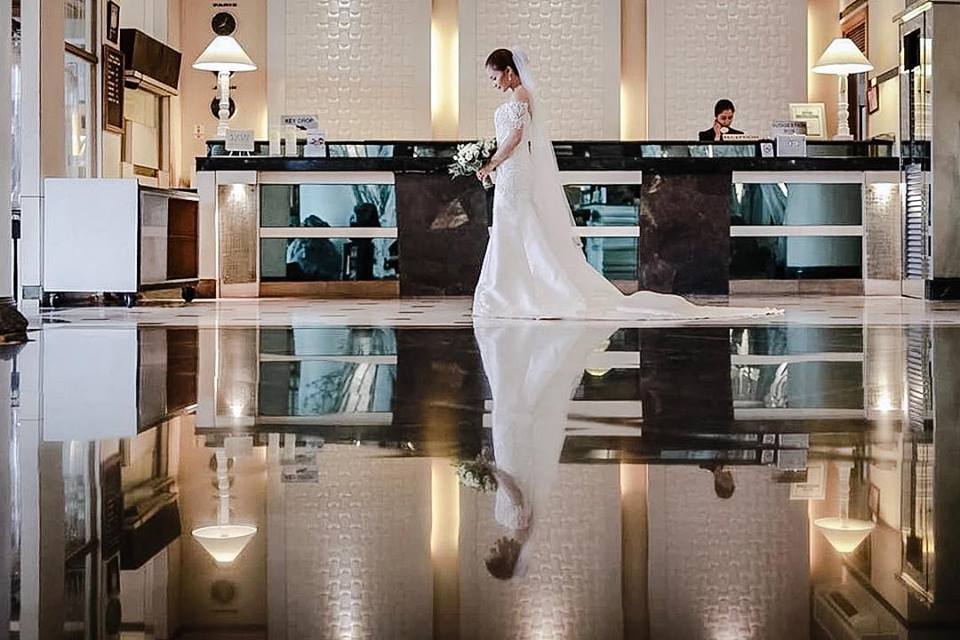 If you are a coffee lover, you would want to have a cup of coffee after meal, right? There's a booth which is offering not just coffee, it's Kapeng Barako! Yes, it is. Check out the booth of the company below for your Social Media Advertising needs.
Tripples
(Tel. Nos.: 0921-508-6584, 0921-508-6592, and 0927-864-9404; Email: askus@tripplesph.com)
You can also check out the promos and discounts of the following Entertainment suppliers, which could fill your wedding ambience with romantic lights and music:
Sound Level Audio and Lights Rental
(Tel. Nos.: 9175764393; Email: soundlevelpro@yahoo.com)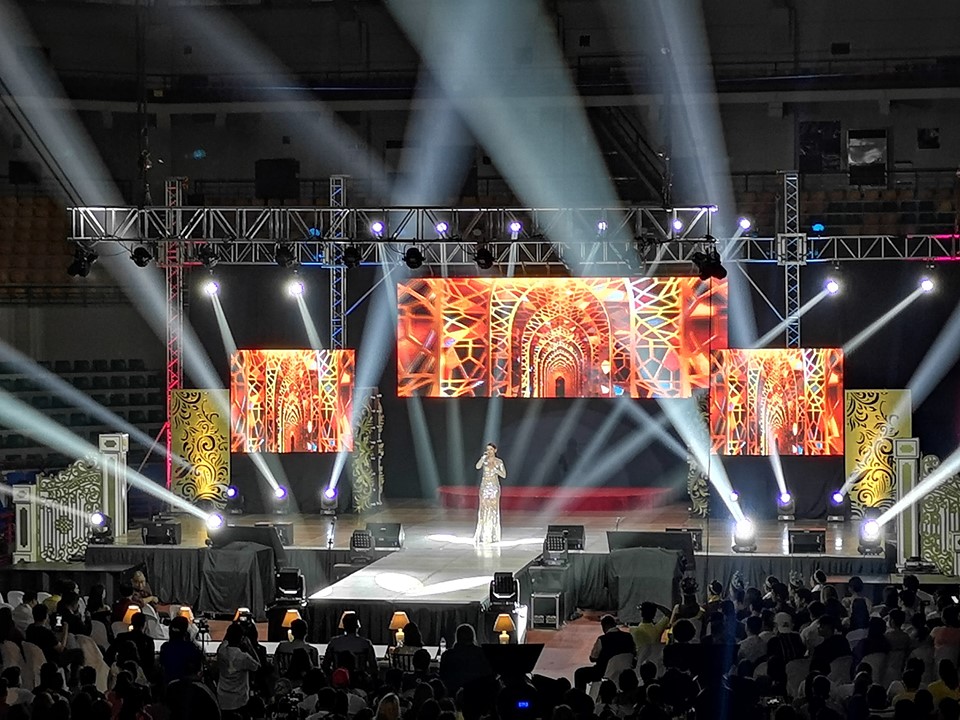 RGB Lights and Sounds
(Tel. Nos.: 09228020027; Email: rgbsounds@yahoo.com)
And then, don't miss out the booth of the Wedding Planners below to not only help you out in the nitty-gritty aspects of your big day but also to avail of their promos and discounts.
9. Simply Sparkle Events Management, Inc.
(Tel. Nos.: 09088824451 and 09178051427; Email: simplysparkleevents@gmail.com)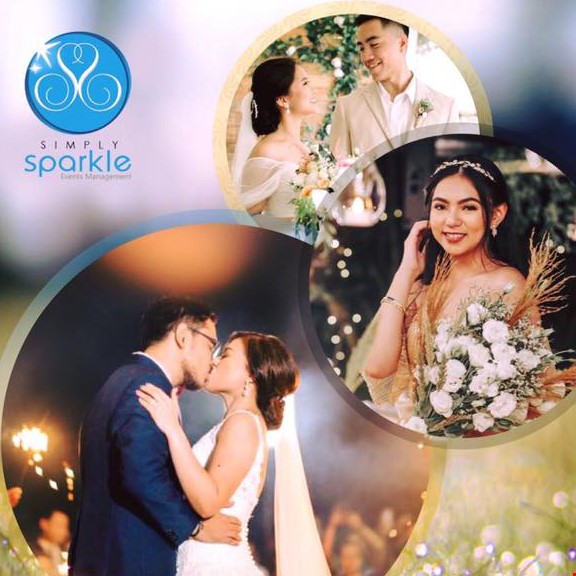 Moments and Milestones by Fiona and Faye
(Tel. Nos.: 9162111738 and 9975179465; Email: momentsandmilestonesph@gmail.com)
Next, is there anybody here who does not want to eat in a wedding? Of course everyone does. Go straight to the booth of the supplier below for your Catering needs and get exciting freebies for your wedding.
Connoisseur Catering
(Tel. Nos.: 09178707974 and (02) 869-3327; Email: connoisseurcatering@gmail.com)
Alternatively, you can look for the following booths for your wedding's Alternative and Beverage options and avail of their discounts and freebies. But take it easy. You might get tipsy.
Raffa Sparkling Wine
(Tel. Nos.: 09178583947; Email: drearaga@emperadordistillers.com)
Margarush Events Beverage
(Tel. Nos.: 09176083372; Email: margarush@gmail.com)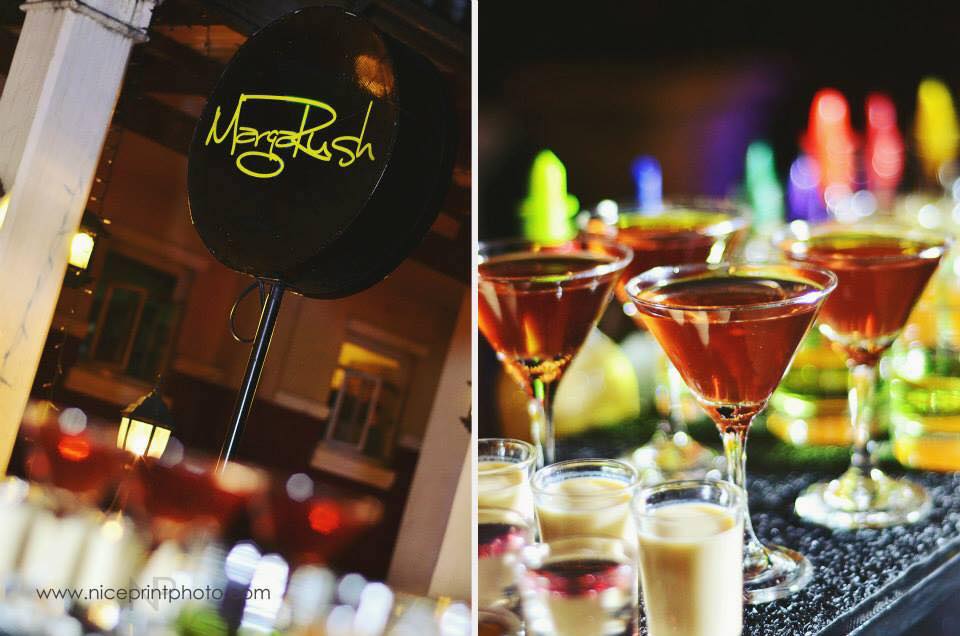 Rue Bourbon
(Tel. Nos.: 09177008438; Email: mobilebar@ruebourbon.ph)
Maison Cheese PH
(Tel. Nos.: 09173210225 and 09171073268; Email: maisoncheese@gmail.com)
Then, of course who does not want his or her wedding to be documented? It is equally important to have your happy moments captured on your big day with that of the wedding itself. For your Photography needs and for special promos, look for:
Melrish Photography
(Tel. Nos.: 09084902365 and 293-3240; Email: melon@melrish.com)
Meanwhile, for your Jewelry needs such as wedding rings, go to the booths below and get big discounts and freebies!
Goldenhills Jewelry
(Tel. Nos.: 09175170811 and 9228018008, Email: goldenhillsjewelry@yahoo.com)
Imelda's Jewelry
(Tel. Nos.: 09194885580, 655-5107, and 655-5257; Email: imeldasjewelry@gmail.com)
In this grandest and biggest wedding fair of this season, there are 6 booths you could go to for your Hair and Make Up needs. Check out their promos and freebies. Be beautiful and be wise and go to the following booths.
Signature by Lyka
(Tel. Nos.: 09153414238; Email: lykanaungayan@yahoo.com)
I Am Makeup Artistry's Co.
(Tel. Nos.: 09959880463; Email: iveemadamba@yahoo.com)
CJ Jimenez Image Artistry and Styling Team
(Tel. Nos.: 0922-864-6645, 0917-359-2192, and 990-4329; Email: info@thecjjimenezmakeup.com)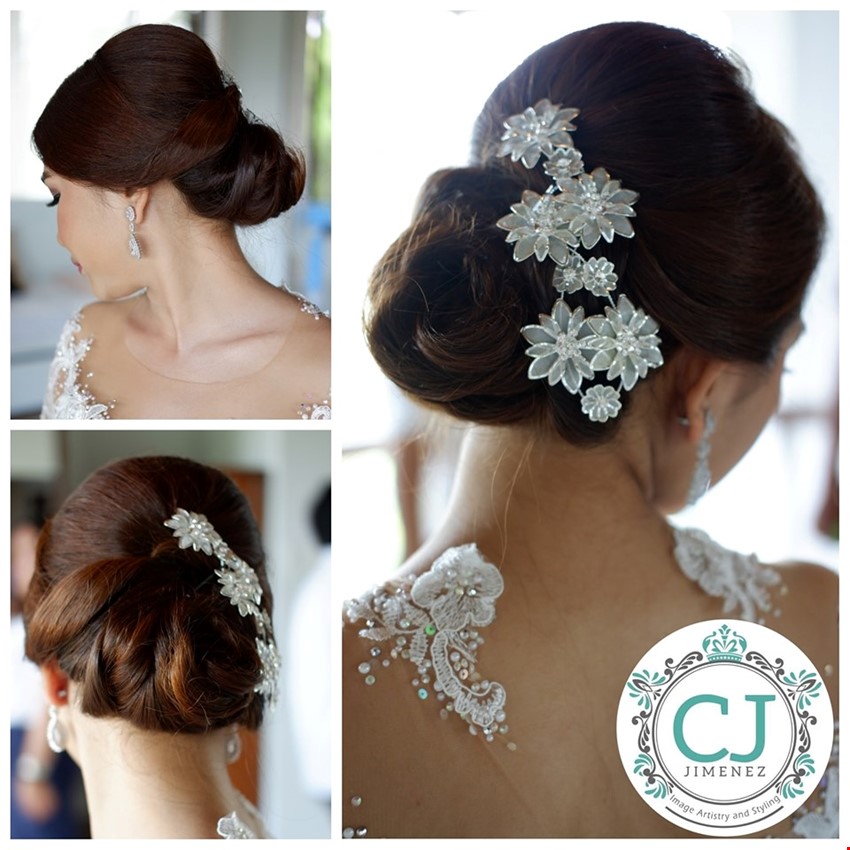 Faces by Charisse Hair and Makeup Artistry
(Tel. Nos.: 09152787199; Email: facesbycharisse@gmail.com)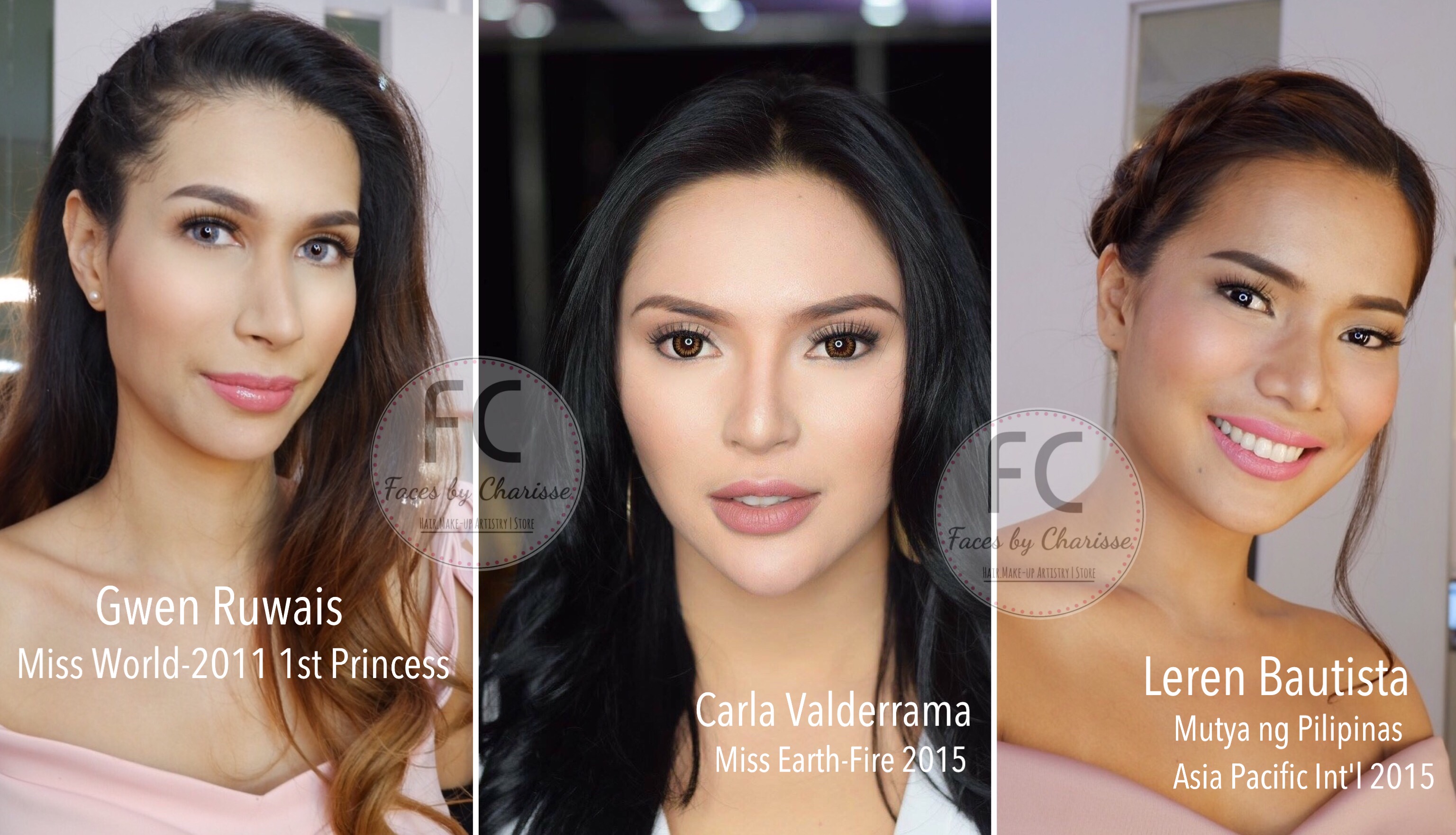 Diana Santos Makeup
(Tel. Nos.: 09178519216 and 656-8985; Email: dianasantosmakeup@yahoo.com)
FroilanErik Airbrush Makeup Artist Philippines
(Tel. Nos.: 09157904197 and 09166594502; Email: froilanerikartistry@gmail.com)
The penultimate category that you could look into for freebies and promos on those 2 days is the Invitation. Look for this booth to get their discount and freebies:
Boxed PHL
(Tel. Nos.: 0932-887-0687, 0966-974-2673, and 501-3267; Email: phl@gmail.com)
Lastly, if you love scented oils and other Scents, head to the booth of the supplier below and avail of free scented oils and great prizes.
All In Red Clay Factory Ltd. Co.
( Nos. 0922-820-7053, 0922-820-9784, and 488-0654; Email: inquiry@redclayfactory.com.ph)