Invitations, ceremony, reception, Wedding gown, caterer, photo & video, ring, venue and the list goes on for your or friend's wedding preparations.
So many things to do! What to do??
Don't panic! First things first..
Get a chance to win half a million pesos budget to finance your wedding or your friend's wedding preparations.
Download your FREE eticket HERE and join the Biggest and Grandest Philippine Wedding Summit 2019 on June 22-23, 2019 at SMX Mall of Asia Complex, Pasay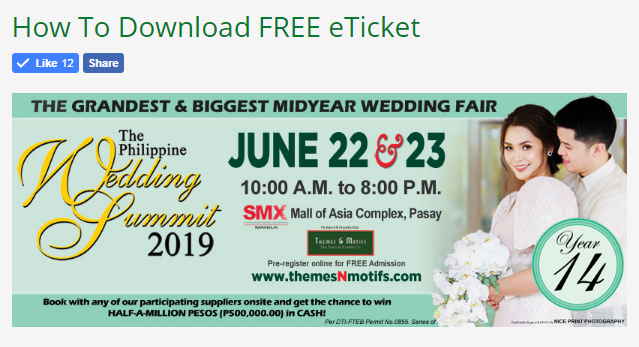 If you are registered on TRipple or you are already a Rippler, you can get FREE drinks and more at our booth. If you are not yet registered, Sign up here.

Ripple this campaign to all your friends, loved ones and earn points for sharing
Easy! Get cash and celebrate grand for your BIG day!