Mark Zuckerberg finally gave the people what they're asking for— a button that undoes an already sent message!
Anyone who is using messenger can now delete or 'undo' messages they sent, as long as it is within a 10-minute timeframe. This is apparently a feature that he has been personally using for some time now but has only been made available to the public now.
The feature started rolling out on February 5 for Android and iOS devices. With it, users can tap on a message they want to delete within 10 minutes after sending it. There are two options: 
Remove for Everyone or Remove for You. Tap whichever one you'd prefer, but obviously, the 'remove for everyone' option is the one that prevents others from seeing it.
It deletes your message, but there will be a note that informs that you have removed something from the conversation.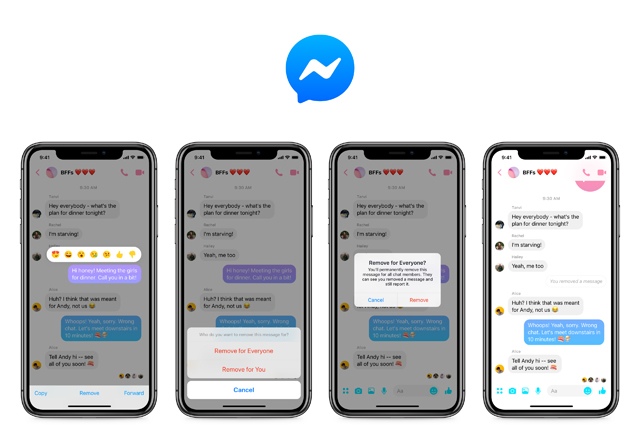 For more articles like this, make sure to stay updated by either following or liking our FB page.