Hyundai Quezon Ave Offers FREE Sedan when you purchase SANTA FE!
Hyundai dealership in Quezon released a Buy 1 Take 1 promo for its SUV Hyundai SANTA FE.
Get a new Hyundai Sedan for each purchase of this SUV
Based on a Facebook post, the dealership is offering this promo for Reina MT and the Accent AT. For every purchase of the Santa Fe GLS variant, you can get either of these car models for FREE.
No details were shared on this post but a Facebook user under the name Sonny Adriano explained that the brand new 2019 Santa Fe GLS is sold for PHP 2,538,000 (cash and P.O. transaction).
The freebie for this SUV is either a 2020 Accent 1.4 that has a price tag of PHP 838,000 or a 2020 Reina 1.4 MT with SRP of PHP 668,000. If you'll choose the installment payment mode, you must pay PHP 507,600 as a down payment. It has a monthly amortization of PHP 51,935 for 5 years.
Hyundai Quezon Ave also has an ongoing 10+1 free for the H-100. Customers who purchase 10 H-100 and will get 1 unit for FREE.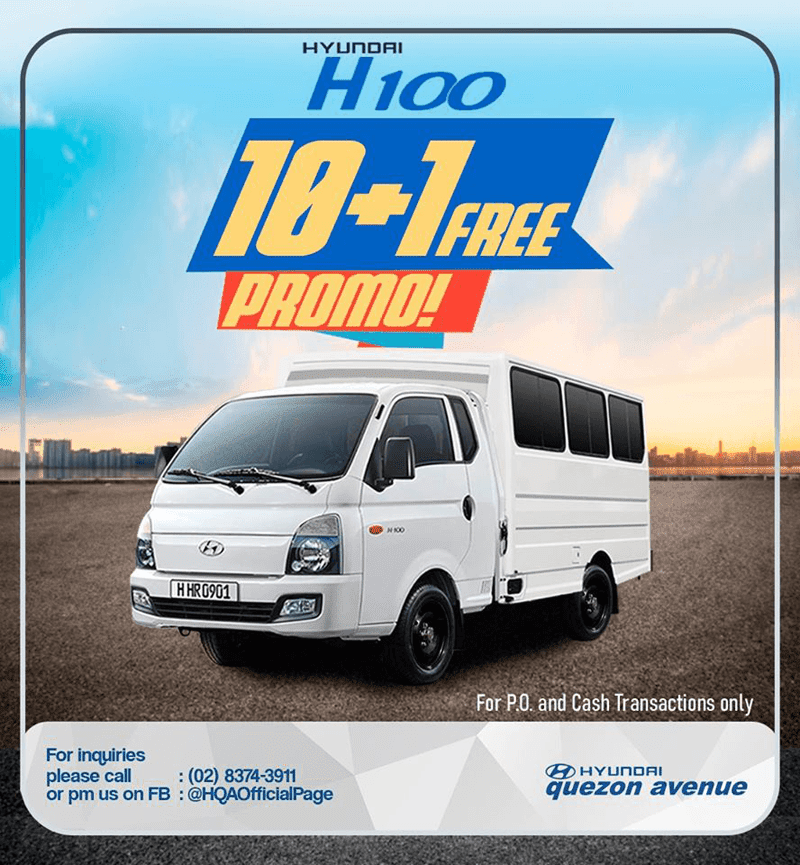 The car dealership added in the post that the Buy 1 Take 1 promo is valid only until July 31, 2020.
What do you guys think about this promo?
Source: Hyundai Quezon Ave
Wanna earn rewards/points and cash by rippling and sharing cool events, promos and campaigns online? Then sign-up on www.tripplesph.com NOW!