Smart Giga Work is the new normal internet data pack
Smart launched it's first productivity data pack called Giga Work.
Smart Communications, Inc. has just launched its latest product called Smart Giga Work. It is the first data pack that is just perfectly right in this age of the New Normal.
Recognizing the new realities, where there is less movement on the streets, less public transportation, but more of the online activities like shopping and meetings, etc., Smart made this GigaWork very responsive to the needs of the time. Giga Work aims to give its subscribers more data for Work and Research applications.
The Giga Work is available to all Smart Prepaid and TNT subscribers.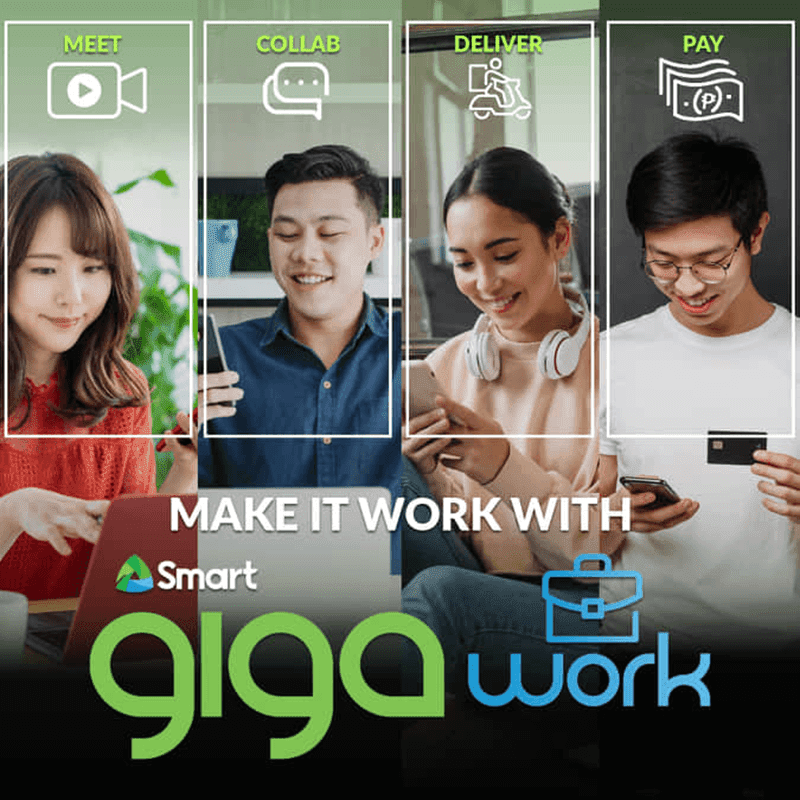 Work and Study Apps Right at your Fingertips
Giga Work is compatible with voice and video call support online meetings such as Google Hangouts, Microsoft Teams, and Cisco WebEx, among others. It also works with Microsoft Office 365 and G Suite. It allows professionals and students to create and edit files, share and store documents, and work together on projects and presentations.
Moreover, Giga Work is very practical and useful most especially among those who consistently use online shopping, ride-hailing, online payments, and delivery apps like Lalamove, Lazada, Shopee, Grab, PayMaya, and GrabPay, among others. WhatsApp applications are also suitable for the said promo.
Giga Work 99
Smart Giga Work comes with 2 GB open access data for 7 days a day with 1 GB for job and study apps.
Giga Work 199
Lastly, there is Giga Work Plus 199. It comes with a 2 GB of free access data and 1 GB of everyday work and study applications, and 7-day Unli AllNet Calls and Texts.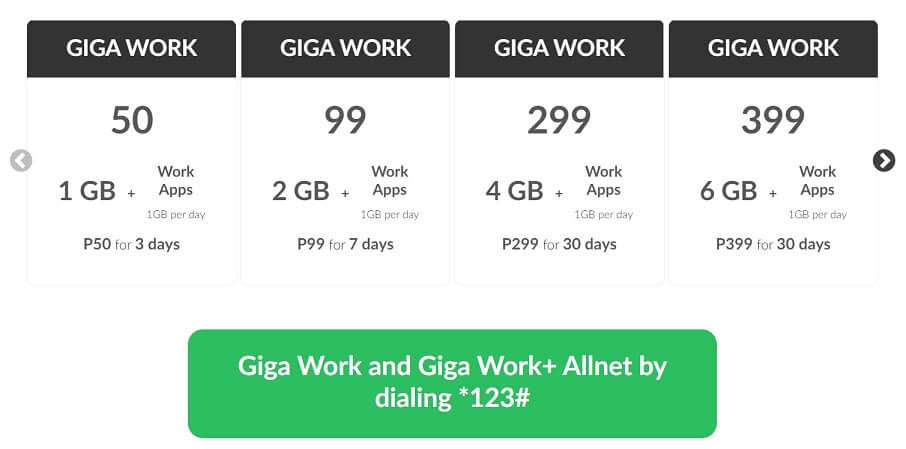 To register, subscribers may simply dial *123# and choose Giga Work.
What do you guys think?
Wanna earn rewards/points and cash by rippling and sharing cool events, promos and campaigns online? Then sign-up on www.tripplesph.com NOW!
MORE FUTURE/TECH NEWS HERE>>>