Fashion Ideas While You're On A Budget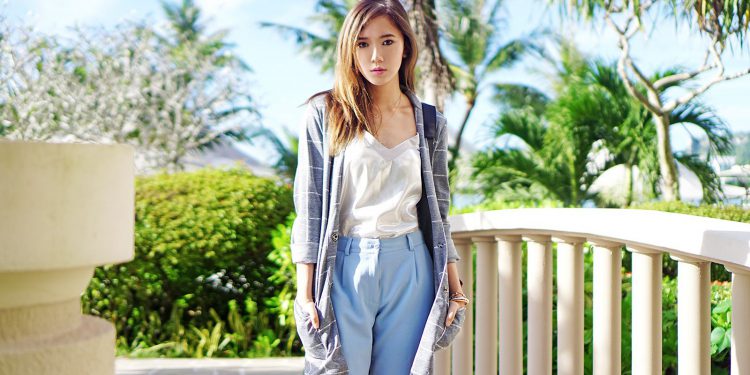 Some of us love shopping and others not that much, but we all have to wear clothes. Why not look great while you don't break the bank? Here are 9 fashionable ideas for getting your desired fashion wardrobe while staying on your budget.
Know what Fashion do you really want
If you had a monthly allowance to spend on clothes, would you be the person who wants expensive clothes from Malls or would you want a lovely dress from Tiangge?
Either way works, but most people really want the nice clothes that's more costly, but buy the cheap ones instead.
Or if you're like the others, you'll find something you want, but don't buy it because it's too expensive and then you'll end up buying more things you like less.You must stop the impulse cheap buys and make a plan to purchase the finer stuff instead.
Think about it for a minute, and determine if it was a perfect world, how should you dress?
Check what fashion you've got
People tend to accumulate, accumulate, and retain things that never or rarely used. Take some time to face up to your closet. See the big picture first.
Do you have a ton of blue things, but no red?
What about having 100 t-shirts but no date-worthy clothes?
What about shoes?
Are they all sandals?
Tennis shoes?
Do you have pants you never wear because they need ironing?
You've already decided how you want to look at your wardrobe, so get started and figure out what suits your fashion and what doesn't.
Sell, trade or toss
If you have nice things you don't wear or use, consider selling them.
Now, you've cleaned your house and made a few bucks and you can see what you are missing!
Make a fashion list
Write down the pieces of fashion that would make up your dream wardrobe. A tiny wardrobe full of quality clothes that make you look so much is better than a large wardrobe full of cheap, outdated, unfitting pieces ever would.
Need help with whatever you want to buy? Stick to classic pieces and embellish with the trends.
For instance, a classic would be a glamorous black dress for a woman, and the trend would be an infinity scarf and earrings for statement.
A great fitting pair of pants and a no-wrinkle shirt matched with embellishment of a vest or a bow tie for a guy.
In fact , the best way to get fashionable on less money is to buy fewer things. Scale yourself down and focus on what you love.
Fashionable on a budget?
Having to have a limit on how much you spend is the worst part of living.
Set a monthly spending target which you can live with.
Shop Online in a restricted or infrequent manner
Consider trying to shop in the stores versus online. Online can have some great deals.
For people who know their sizes, it might work out most of the time. But by the time you pay shipping, realize something doesn't fit and then pay to have the items returned, You will find that online shopping might not be as inexpensive as you think.
Look for free shipping and the option to return to your local store.
Go out and shop!
If you need basic items like a white top or black tank, hit up some mid-priced stores. If you want specialty items, shop big sales and always make sure to check the clearance rack.
Check out a couple of thrift stores near you. You never know if you'll enjoy shopping on thrift before you try it.
Take a pal and get your cash
If you're a person who's tempted to spend too much or get off your list, take a shopping friend with you to hold you accountable – in contrast, try not to take a friend who's going to do the opposite.
Take your cash and leave your credit cards at home.
Comfortable Clothes
When it comes to comfortable apparel, UNIQLO is one brand that automatically comes to mind. A favorite among Filipinos, this is one of the clothing stores that many people in the country are currently missing.
With COVID-19 still amongst us, though, it still isn't practical or advisable to go to malls to shop for clothes.
Fortunately, UNIQLO is now set to launch its e-commerce program to the local market in the second half o 20202 through the UNIQLO website and their mobile app.
With millions of Internet users in the country, there is a strong customer demand for online shopping in the Philippines. UNIQLO's new online store will extend the reach of the brand, bringing UNIQLO and its LifeWear apparel to many new customers around the country. It will also bring the brand closer to existing customers, providing a new and convenient shopping experience to complement its much-loved network of retail locations across the Philippines.
UNIQLO's LifeWear philosophy of apparel comes from the Japanese values of simplicity, quality, and longevity. Each LifeWear piece is crafted with the best fit and the best fabrics and is constantly innovated. With a practical sense of beauty, LifeWear clothes are built to improve people's lives.
Your true value
Finally, realize that your true value is not the result of your amazing new jeans or that awesome necklace.
Clothes will not make you a different person.
Note, the aim is to have financial independence so that you can buy and do what you want. Is that what you're buying to help you achieve that goal?
Wanna earn rewards/points and cash by rippling and sharing cool events, promos and campaigns online? Then, sign-up on www.tripplesph.com NOW!