Realme really knows the needs and tastes of the Filipino masses. The people behind this phone company really see through the lens of the Pinoys understanding their needs for a good smartphone at an affordable price. That is why it launches its 6i latest smartphone for better gaming, video streaming, and entertainment.
For Gaming
Powered by MediaTek Helio G80, the realme 6i is the first smartphone to use the said processor. It enhances the device's power efficiency for longer gameplay and smoothens the performance of heavy-loading game engines.
Moreover, the realme 6i also boasts a 5,000mAh large-capacity battery. This allows users to enjoy long hours of gaming, entertainment and video streaming. Meanwhile, the 18W Quick Charge and a 9V/2A charging kit ensure fast-charging capability to always keep users up with their active lifestyle.
Furthermore, the Realme 6i runs on the Realme UI based on Android 10 for an enhanced and seamless Android experience. The device features a triple-card slot to support dual-nano SIMs and a Micro SD card of up to 256GB memory. Lastly, It also features a 0.27-second ultra-fast fingerprint unlock and facial recognition to ensure data security and privacy.
For Video Streaming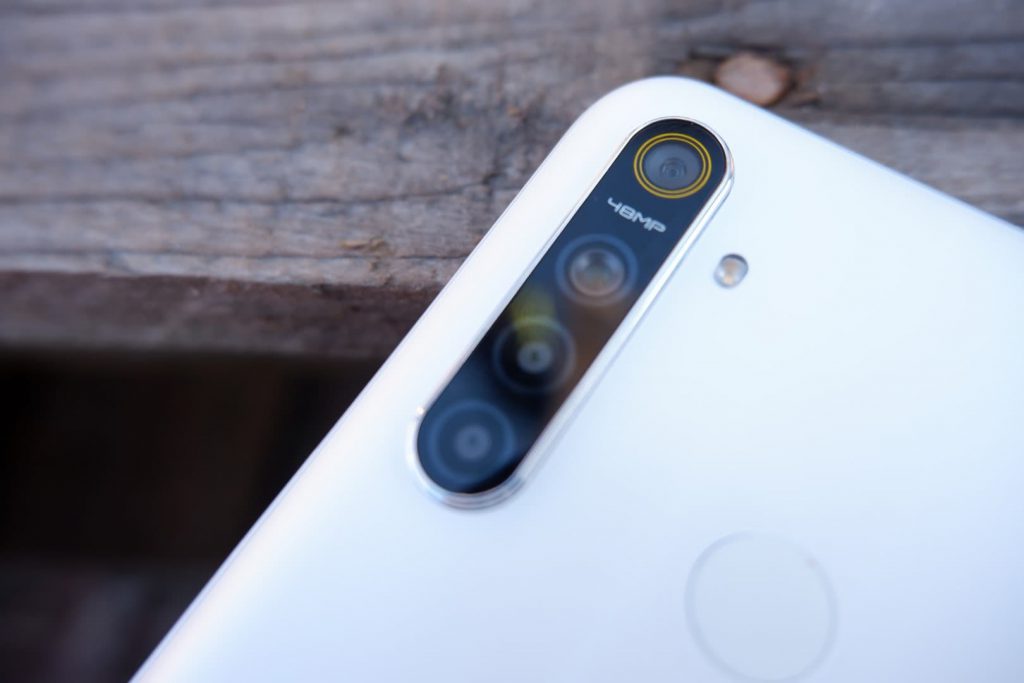 The realme 6i reframes the imaging experience in the value smartphone category. It is done by offering aspiring photographers a quad-camera setup of 8MP ultra wide-angle lens, 2MP portrait lens, 2MP ultra-macro lens and 48MP main camera. The high-quality imaging performance lets young Filipinos start taking pro-life shots and develop good content even while staying indoor. Imagine the changes these cameras can bring into your busy life.
The phone also supports 1080p video recording at 30fps with good details, accurate colors and high contrast even in a low-light setting.
It is styled to match the trendy aesthetic of the youth. The realme 6i has a classic premium vibe and features two trendy colors inspired by nature: White Milk and Green Tea.
The realme 6i features a 6.5-inch mini-drop screen for a wider and clearer display. This gives the phone a high screen ratio of 89.8 percent bigger display. It has even more enjoyable web navigation, data checking, image browsing and video streaming.
The smartphone also has an Eye Care feature. This feature reduces radiation by automatically adjusting the screen color temperature to reduce blue light, thereby preventing eye strain.
For Entertainment and Sports
The realme Band integrates an intelligent sports tracker with nine sports modes to match the users' passion for fitness. It has a built-in high-precision PPG optical 24/7 heart rate sensor. This sensor accurately measures real-time heart rate every 5 minutes.
The realme Band's 0.96-inch large color screen has an easy-click touch button for ease of use. The lightweight device has a simple yet premium design that is also ergonomic and can fit most wrists comfortably.
The Realme Band is available in three colors: Black, Green, and Yellow. The band can last up to 9 days per charge and can easily charge via its built-in USB Direct Plug.
Pricing and Availability
The realme 6i is available in 3GB RAM + 64GB storage for PHP7,990 and 4GB RAM + 128GB storage for PHP9,990, respectively.
The Realme also released Realme Band along with the realme 6i. It is available in three colors for PHP1,390 each.
Purchasers of the Realme 6i and Realme Band are also welcome to join the Realme community on Facebook. See the latest news and discussions about the brand there. Members also get exclusive invites to gatherings, special offers, and many more.
This will definitely be the smartphone to beat in its price category. Do you agree? Tell us what you think.
Wanna earn rewards/points and cash by rippling and sharing cool events, promos and campaigns online? Then sign-up on www.tripplesph.com NOW!
For more FUTURE/TECH POST CLICK HERE!