Cook Easy, Cheap And Healthy Meals From Our Celebrities Chef Here
Celebrity chef Rosebud Benitez is back hosting an online cooking tutorial to share nutritious and practical recipes during the enhanced community quarantine with Filipino moms.
Named Mega Prime products' newest ambassador, the top-rated celebrity cook and hands-on mom who has become a household name for her mouthwatering recipes went live on https://www.facebook.com/MegaPrimeQuality where she whipped up delicious and pocket-friendly dishes. The demos are still available for viewing on the site.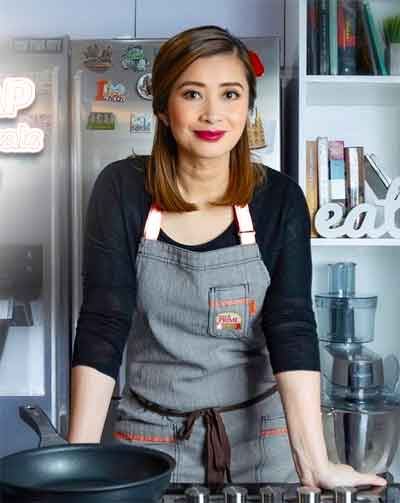 Chef Rosebud as brand ambassador of Mega Prime
As always, Benitez emphasized the importance of cooking with affordable yet high-quality products which make cooking easier in general.
"I always have Mega Sweet Chili and Oyster Sauce in my kitchen, for example, because they can be paired easily with any dish. With sweet chili, there's no need to think of a complicated dish," she explained.
Similarly, as brand ambassador, Benitez supports celebrity mom Marian Rivera — the main spokesperson of the product line.
Rivera has led the Super Prime Mom Club on her own. In an attempt to turn Filipino moms into professional homemakers.
"I accepted this invitation because I've found the brand to be satisfying to the 'panlasang Pinoy.'
They have a variety of products for all our cooking needs and offer value for money." she said.
"You don't have to pay a premium but what you're getting is of premium taste, which is very important for price-conscious moms," she added.
Sakit ba sa ulo mag-isip ng kitchen ideas? Keep your chin up, mommy! Let the fun, #pinaSARAP ideas flow.
Keep the family calm, safe and healthy with extra creative dishes from your kitchen!
Get your fave Mega Prime products from LazMart or Shopee!
bit.ly/MegaPrime-LZ
bit.ly/MegaPrime-Shopee
Ikaw, ano ang Mega Prime #pinaSARAP stay-home recipe mo?
Wanna earn rewards/points and cash by rippling and sharing cool events, promos and campaigns online? Then sign-up on www.tripplesph.com NOW!
Wanna know the BEST PIZZA IN PANSOL CALAMBA? CLICK HERE TO KNOW