FSSAT is a web app where home-based and online food sellers can ensure basic food hygiene is established from their kitchens up to customers.
FSSAT Webinar for Home-based/Online Food Sellers
Last November 27 2020, DOST-CALABARZON hosted a Facebook live webinar entitled E-Launching of Food Safety Self Assessment Tool for Home-based / Online Food Sellers.
It was especially hosted in celebration of the National Science and Technology Week 2020, under the Kalusugan sector. Furthermore, NWTS 2020's theme was Agham at Teknolohiya Sandigan ng Kalusugan, Kabuhayan, Kaayusan, at Kinabukasan.
Importance of Hygiene and Sanitation in Food Selling
The first part of the webinar stressed the importance of hygiene and sanitation and was discussed by Ms. Angela Kristel Dalao, the Managing Director of the Institute for Food Safety Advancement (IFSA).
Here are the key takeaways from Ms. Dalao's talk:
1. Good Hygiene Practice
It is even more important to practice this especially since we are in a global pandemic.
This also includes all products in the food chain service from farm level to processing and others.
Another key point is to use gloves especially in preparing high-risk food (easily contaminated/rotten food).
2. Risk Analysis
This is important in assessing the overall level of the hygiene.
In this step, sellers should identify the risk factors of their products.
Moreover, if you see that a particular product has a higher risk than others, strict hygiene and sanitation practices should be implemented.
For example, in ready to eat food such as salads or etc. These type of products do not undergo heat treatment, so preparation should be more strict.
3. Cleaning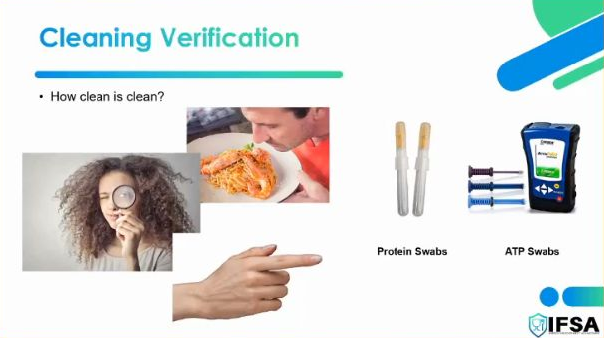 Cleaning is the act of removing dirt from the surface of something.
In cleaning, potable water should be used because we owe it to the customers that the product is safe.
Furthermore, cleaning verification should be conducted. In household preparation, this means smelling and checking if the product is still ma-sebo.
Meanwhile, in industries there are available devices to verify the cleanliness of the product.
4. Sanitizing
For example, boiling and steaming materials. However, these options cannot be used for all products.
For other products, food-grade chlorine can be used. But proper instructions should be followed in using chemicals to ensure safety.
What is FSSAT?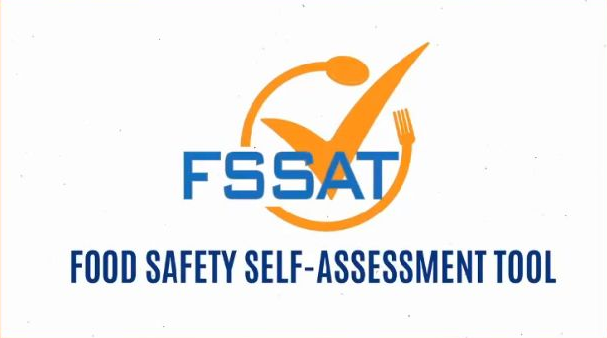 FSSAT stands for Food Safety Self-Assessment Tool. Developed by DOST-CALABARZON, FSSAT aims to digitize food safety systems to help people deliver safe foods for everyone, through science, technology, and innovation.
Furthermore, this food safety tool makes auditing easy. It is not only for food sellers, but also for the consumers. What's more convenient, it is available on any device!
How does the FSSAT work?
The FSSAT is a food-grading system that provides guide questions for assessment. It is a web application that observes basic food hygiene is ensured from the kitchen to the plates. It can also be accessed through their website.
The web application has 46 questions with 9 aspects, such as:
Personal hygiene
Quality and protection of food
Utensils and equipment
Food preparation area
Garbage storage and pest control
Refrigerator and freezers
Toilet and handwashing facility
Handling and delivering of food
Regulatory requirements
Moreover, through the web application allows users to identify their strengths and weakness. This significantly increases the performance and safety of the seller's products. From the available statistics, they can see what they should improve.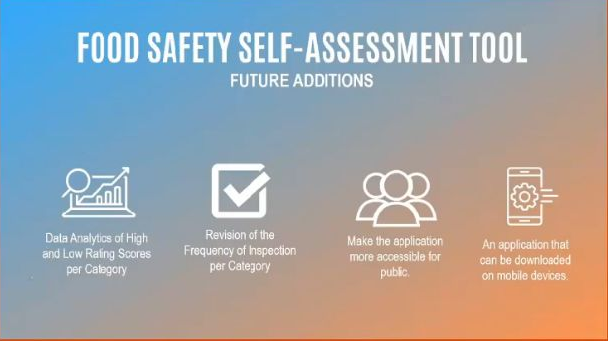 In order to understand the tool, interested users must undergo basic food safety training course facilitated by the CALABARZON Food Safety Team.
Additionally DOST-CALABARZON also plans to improve FSSAT by adding more features and making the web application more accessible to the public.
Promoting Hygiene and Sanitation
In promoting the e-launching of Food Safety Self-Assesment Tool for Home-based/Online Food Sellers and other campaigns, DOST has partnered with TRipples. It is the Philippines' digital marketing company that creates positive ripple effects. Moreover, it has a unique platform where its online users can earn cash and rewards. Sign up here to know more.
There are many digital marketing companies out there. But what makes TRipples stand out? It stands out because of its Unique Selling Points (USPs) called 4Cs:
CPC Technology proven effective in driving online traffic
Community of online users and clients
Compensation of our online users with cash and rewards
Corporate Social Responsibility (CSR) that helps the government and non-profits in creating awareness about their advocacies and programs.
Thus, if you have a business and you need help in your digital marketing needs, we are here to help you. Ask us how.
READ: STARBOOKS: A Library-In-A-Box You Can Enjoy With Coffee