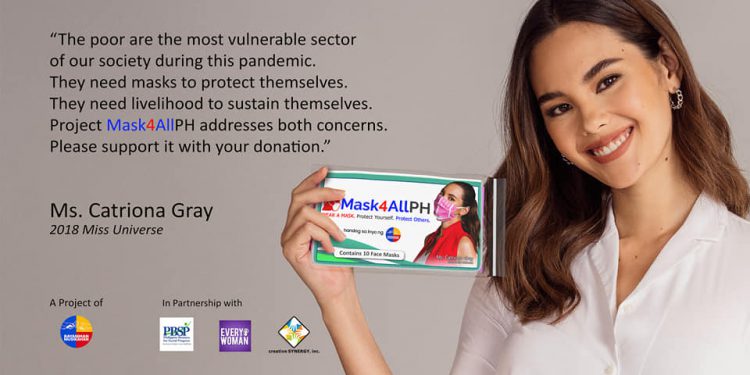 Mask4AllPH campaign promotes community involvement and upcycling to provide free masks to urban poor families.
For months, we Filipinos have struggled to live in our New Normal due to the COVID-19 pandemic. It has now become common to leave our house wearing face masks and face shields in order to stay safe.
However, for the urban poor, who are the most affected sector, buying masks may not be easy. They are highly vulnerable due to living in highly populated places. Moreover, for them, buying masks becomes an added burden when they barely have the resources to survive especially during a pandemic.
Mask4AllPH
Mask4AllPH campaign promotes community involvement and upcycling to provide free masks to urban poor families. They take a holistic approach in helping the urban poor communities survive in this pandemic.
Spearheaded by the Bayanihan Musikahan coalition, Mask4AllPH has established production hubs of face masks in five (5) communities to provide sustainable livelihood opportunities for women sewers. Over 16,000 masks have been produced by 70 women sewers in the last month and are now ready for distribution to urban poor families. Sewers are paid per piece for each good quality washable mask they produce.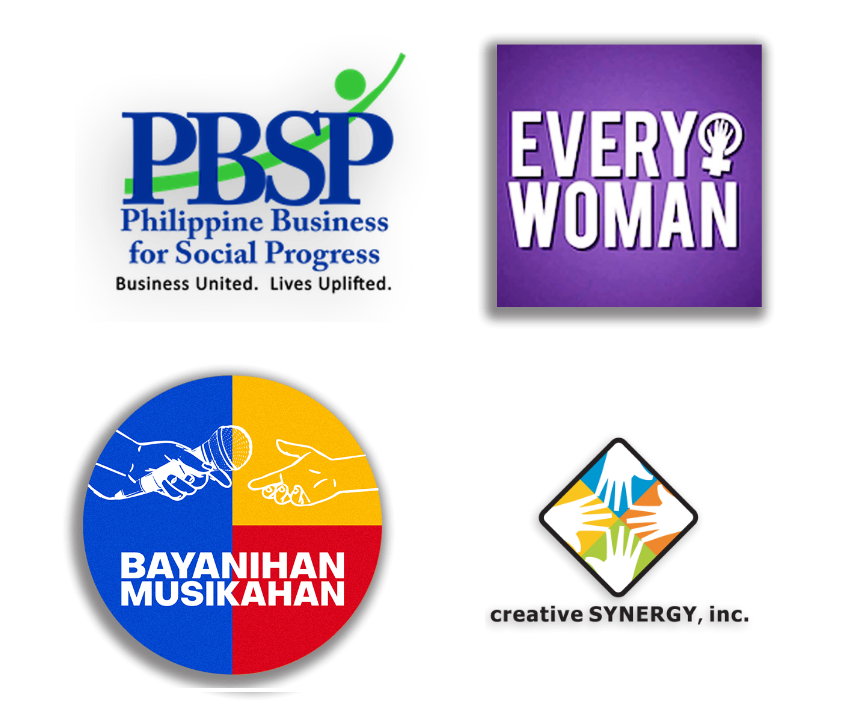 Aside from Bayanihan Musikahan, there are other organizations behind Mask4AllPH.
First, there is the Philippine Business for Social Progress or PBSP. It is the largest business-led NGO in the country dealing with corporate citizenship and business leadership. PBSP's Health, Education, Environment, and Livelihood programs are designed to contribute to sustainable development and poverty reduction.
Next, we have Creative SYNERGY Inc. It is an events management company that also does corporate communication and digital services. They handle the marketing and branding for Mask4AllPH.
Then comes Every Woman, a coalition of women organizations in the country. The coalition exists to assert and defend Filipino women's human dignity and rights. The sewers involved in Mask4All come from some member organizations of the coalition.
Apart from the organizations mentioned above, there were others who helped in their own way.
The Manila Protective Gear Sewing Club sponsored flour sacks and textile rolls for the production of face masks. The club is comprised of volunteers from the fashion industry helping to produce PPE. They also helped in organizing the production teams and in managing the supply chain.
Lastly, Weave Good Consultancy provided technical assistance in designing the face masks and in setting up the supply chain and production.
Masks For Free
They need masks for protection. We provide them for FREE, so they can spend their meager cash for the more essential items.

-Mask4AllPH
In the spirit of fulfilling the Sustainable Development Goal (SDG) #3, which is Good Health and Well Being, the campaign works on providing health security for the urban poor. Furthermore, it also fulfills SDG #10, Reduced Inequalities.
Instead of worrying about another expense such as buying masks, this campaign helps the urban poor communities by providing them protection in the midst of a pandemic. Moreover, without another expense to worry about, they can focus on surviving and redirecting their resources for basic needs such as water and food.
By the Community, For the Community
Aside from providing communities with free masks, Mask4AllPH also provides livelihood so that they can earn money. By manufacturing the masks themselves, the campaign makes it more sustainable and meaningful to these communities. This also helps others learn new skills which can be useful to them.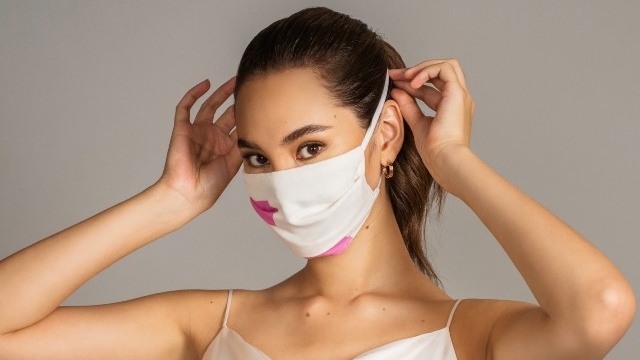 The Mask4AllPH ambassadress, former Miss Universe Catriona Gray also boosts the call for donations to help the urban poor. Your donation could go a long way in protecting the urban poor from COVID-19 through the Mask4All face masks and in providing livelihood opportunities for participating women.
The minimum donation is PHP 100. But, you can help protect a family or sponsor a pack of face masks for them for only PHP 300. Each pack contains 10 pieces of face mask exactly the same as what Catriona is wearing.
So, if you are being led to help, donating is as easy as 1-2-3. It is because there are 3 easy ways to donate: one is through GCASH, and the other one is through GrabPay, and the last one is via credit/debit cards.
Donate now and touch the lives of those who can't afford to buy face masks. To donate, click this link.
Helping Build Society's Resilience
In helping fellow Filipinos to be more resilient and prepared for the storms of life, TRipples offers various projects to help as many Filipinos as possible.
TRipples is the Philippines' digital marketing company that creates positive ripple effects. Moreover, it has a unique platform where its online users can earn cash and rewards. Sign up here to know more.
There are many digital marketing companies out there. But what makes the said company stand out? Basically, it stands out because of its Unique Selling Points (USPs) called 4Cs:
CPC Technology proven effective in driving online traffic
Community of online users and clients
Compensation of our online users with cash and rewards
Corporate Social Responsibility (CSR) that helps the government and non-profits in creating awareness about their advocacies and programs.
Get in touch with us now to help victims of the pandemic and your business. Create ripple effects in the society with us. Ask us how.
Read: Balikbayan OFWs Turned Technopreneurs
TRipples Launches "Oplan Big Bro" To Help Fight COVID
Oplan Big Bro: Bayanihan In The Time Of COVID-19