Art has always been the soul of humans and society. Furthermore, without it life would be dull and colorless. So why don't you consider taking up a hobby in arts and learn arts at home with Yvette Co?
For the past few months, all of us have been trying to survive due to the corona virus pandemic. Slowly adjusting to the New Normal setting, most of the gatherings and events are now held online. Even though there are lots of work or studies waiting for us, we should never forget to do recreational activities to unwind.
Expressing yourself through art is one of the most amazing things that can help you relieve some of the stress you've been feeling these past few months. Moreover, arts can also be enjoyable and can help you unleash your creativity.
If you're a beginner, then this class is definitely perfect for you. Yvette Co's art classes equip you with the basic skills needed to start your art journey.
Comfortably Learn Arts At Home
Yvette Beatrice Co is a painter and sculptor. A homegrown artist from Los Baños, Laguna, Yvette showcased her artworks in Ginhawa Craft Studio. Unfortunately, the studio has been closed already due to the impacts of the COVID-19 pandemic.
Bouncing back from the crisis, Yvette offers Zoom Art Classes every Saturday at 10 am. Said classes are especially perfect for those who want to blow off steam after the tiring weekdays, or for those art lovers who want to learn in the comfort of their own homes.
Check out below what's in store for you in these fun and educational art classes.
1. Sketching, Portrait, Figures
2. Color Theory, Painting, etc.
3. Sculpting

Start Your Art Journey Today!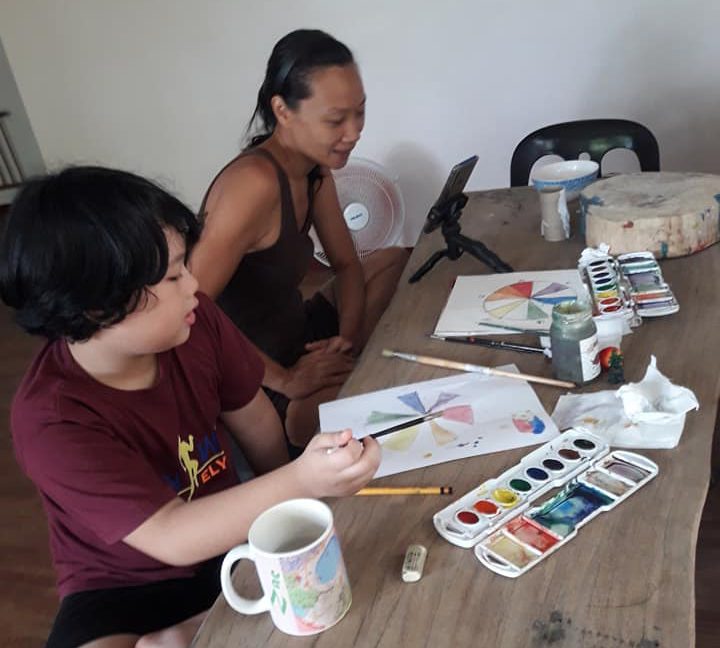 What are you waiting for? Better start now than never! Sign up now for there are limited slots. Her art classes normally consist of 10 sessions. Each session ranges from PHP 500 to PHP 600. For inquiries, you can reach Yvette Co through her Facebook Page.
TRipples Cares
TRipples promotes art and supports homegrown artists in honing their craft and their business as well. If you want us to feature any artist you know, please do not hesitate to contact us at letustalk@tripplesph.com or through our FB Page.
TRipples is the Philippines' digital marketing company that creates positive ripple effects. It has a unique platform where its online users can earn cash and rewards. Sign up here to know more.
There are many digital marketing companies out there. But what makes TRipples stand out? It stands out because of its Unique Selling Points (USPs) called 4Cs:
CPC Technology proven effective in driving online traffic
Community of online users and clients
Compensation of our online users with cash and rewards
Corporate Social Responsibility (CSR) that helps the government and non-profits in creating awareness about their advocacies and programs.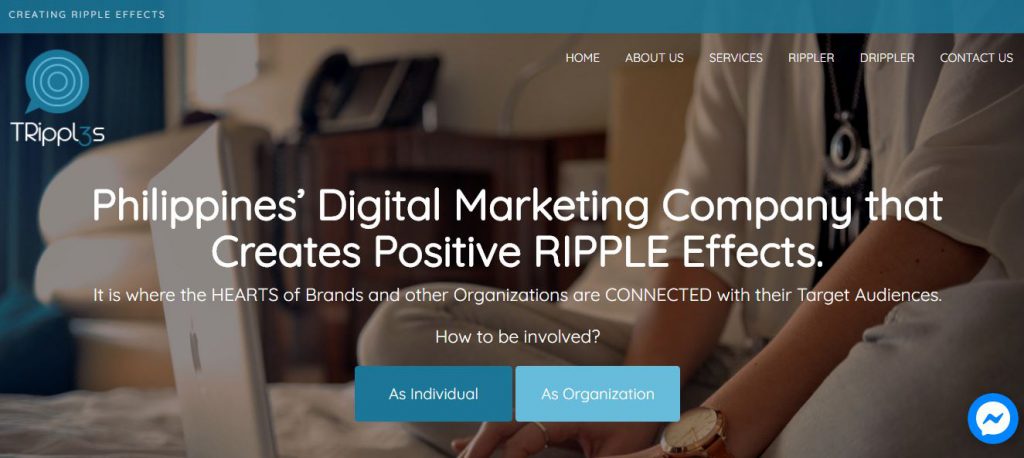 Read: TRipples Launches Oplan Big Bro To Help Fight COVID