Pandan Queen and the benefits of Pandan
Pandan (also known as screwpine) is a common but usually overlooked plant here in the Philippines. Normally, said plant is added to rice because of its fragrance. But did you know that the Pandan plant has more uses than that? Most importantly, did you know that we have a so-called Pandan Queen in our country?
What is Pandan?
Most of us Filipinos know the Pandan plant as those leaves placed in rice pots when cooking rice to enhance its aroma and flavor. Of course, we can't forget about Buko Pandan, one of our favorite Filipino delicacies. In addition, the plant is also used in other desserts such as maja blanca and gulaman.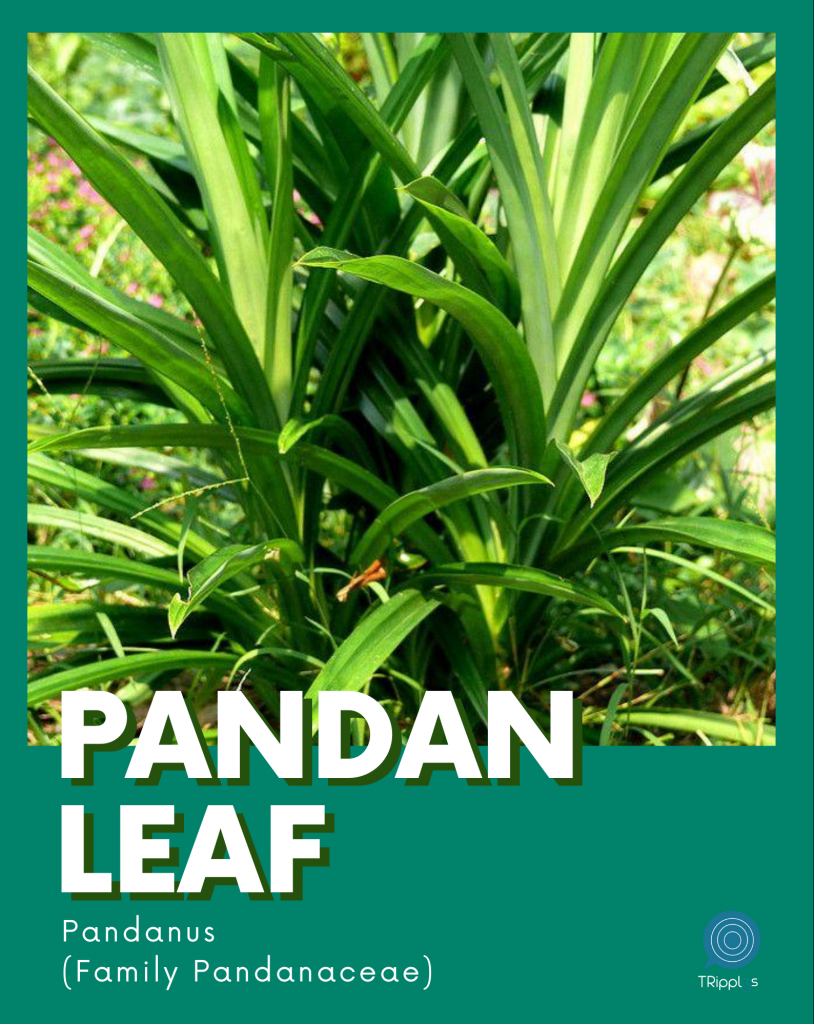 Moreover, even during the old times, Filipinos already used the Pandan plant. However, the uses of the plant are not only limited to its cooking uses. As far back as 1837, the roots and leaves of Pandan were used for its medicinal benefits.
There are 48 species of Pandanus in the Philippines. However, the most common species in the country is the Pandanus amaryllifolius. It is a tropical plant that grows well in heat and humidity. That is why it is perfect in our country. Because of this, it is easy to grow without much supervision and care.
Pandan Queen of the Philippines
Most of the time we often ignore the common things in our surroundings. In this case, the innocent Pandan plant which is used a lot in Southeast Asian cuisine had been overlooked for many years. But not for Dr. Maribel G. Nonato? She is called the Pandan Queen for her great discoveries about Pandan.
She was dubbed as 'Pandan Queen' by her students due to her pioneering research on its Phytochemistry and biological activities.
Dr. Nonato, also known as the Pandan Queen, started researching Pandan in 1991. Her reason for choosing Pandan as a research focus was the fact that little was known about the plant. According to her:
"Look for subjects that have little information so you can contribute to the development of new knowledge."

Dr. Maribel G. Nonato
After 25 years of research, Dr. Nonato's efforts did not end in vain. Her research led to the discovery of the Pandan's basis for its medicinal attributes. This breakthrough earned Dr. Nonato awards from international science research communities for their novel research on endemic plants.
Furthermore, because of her revolutionary discovery of Pandan having medicinal attributes, our neighboring countries also replicated the study on their own Pandanus species. Specifically, these countries are Malaysia, Indonesia, and Thailand.
Moreover, her research has opened a door to a world of possibilities in utilizing Pandan for its medicinal benefits. Biological studies on the plant has found it as a potential source of anti-microbials, antiviral substances, diuretics, antioxidants, as well as anti-inflammatory and antitubercular agents.
The Struggle Behind the Discovery
In the ExperTalk Online hosted by DOSTv, Dr. Nonato recalled her hardships before her discovery.
Her love for science and technology developed when she was studying BS Chemistry in the University of Santo Tomas. She then started working under her Professor Bea Guevarra, whom she affectionately calls her "Academic Mother". Working as a research assistant, she got used to testing plants if they were effective against microorganisms.
Eventually, she got the opportunity to study overseas. She took her PhD in Chemistry from the University of Wollongong in Australia. Dr. Nonato mentioned that she wanted to study plants that originated from the Philippines. However, for PhD researches, most studies should be able to unearth novel discoveries. Meaning, she needed to look for something that wasn't discovered or researched about much before to do that.
Finding Serendipity
Dr. Nonato then returned home to the Philippines. She also went back to her alma mater, UST, where she met with Dr. Guevarra to discuss her need to have a novel discovery. Fortunately for the Pandan Queen, a graduate student recently studied Pandan Mabango and found a new compound. Apparently, the compound luckily showed up because the student had done something wrong in the process of cleaning the compound.
"That was the serendipity of it. That something good came out of it, so I continued it.

Dr. Maribel Nonato
Certainly, mistakes really are the portal of discovery. That is why due to this fortunate event, she managed to find a research focus and eventually brought it back to Australia.
Furthermore, as she continued studying it she confirmed that there is indeed a novel structure that exists in Pandan back then. However, the road to studying Pandan was not easy as there were only little to no references about Pandan.
That is why she has devoted her all to studying Pandan. Whenever a student approaches her to guide them in their theses, she tells them that the research should be in Pandan. Because all she wanted to study about was Pandan, her students called her the Pandan Queen.
Amazing Benefits of Pandan
Natural Diuretics

It is able to help you urinate more. This is also connected to those with Hypertension.

Pain Reliever

The presence of laxative properties in Pandan leaves may help ease pain relief such as chest pain, arthritis, headache, and more.

Regulates Blood Pressure

Dizziness and tiredness are common symptoms of high blood pressure and may possibly lead to stroke. By drinking Pandan leaves tea, you may be able to help lower your high blood pressure and return it to normal.

Lower Blood Sugar

It was discovered that Pandan is able to regulate and lower blood sugar. This is especially helpful for those diagnosed with Diabetes Type 1 or 2.

Relieves Constipation

Pandan water helps in overcoming your digestive imbalances
The Search for New Knowledge Never Ends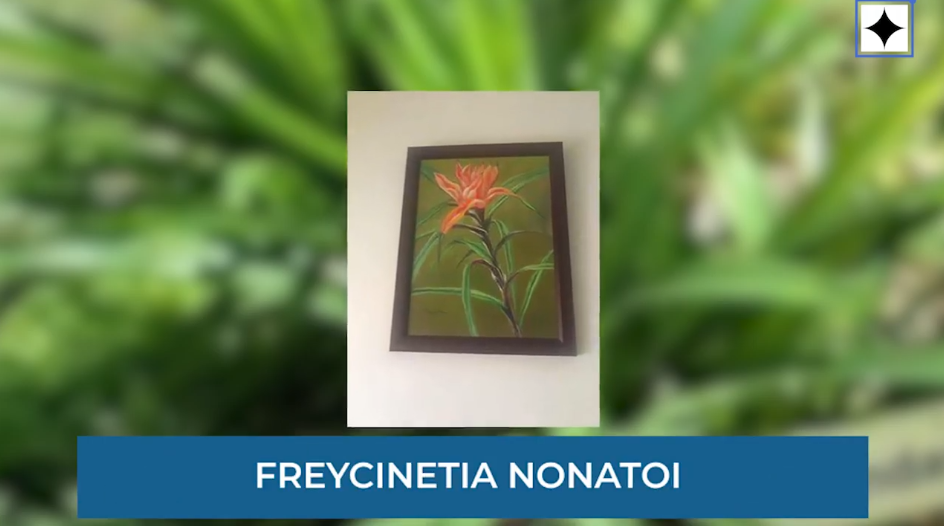 Dr. Nonato is currently studying the endemic species of Pandanus. Moreover they are checking if the use and results that people are saying correlate with each other. This is important because usage of any medicinal supplement should be confirmed by science so people can be sure that it really is effective.
Because of her notable discoveries on Pandan, she was recently named after the newly discovered pandan species called Freycinetia nonatoi. It was discovered in Quezon, and was also discovered by her previous student Dr. Christina Tan.
If you want to know more about the Pandan Queen and Pandan, you can watch DOSTv's ExperTalk Online here.
Also, if you are interested in this kind of science and technology-related stories and people, catch them up at #ExperTalkOnline of #DOSTv, Wednesdays, 5:00 pm.
Support Pandan Queen and Earn Money Through TRipples
Do you want to earn money while also promoting science and technology? Sign up on TRipples and ripple or share this campaign. You can check out all of the details here.
In promoting its ExperTalk Online and its other campaigns, DOSTv has partnered with TRipples, the Philippines' digital marketing company that creates positive ripple effects. It has a unique platform where its online users can earn cash and rewards. Sign up here to know more.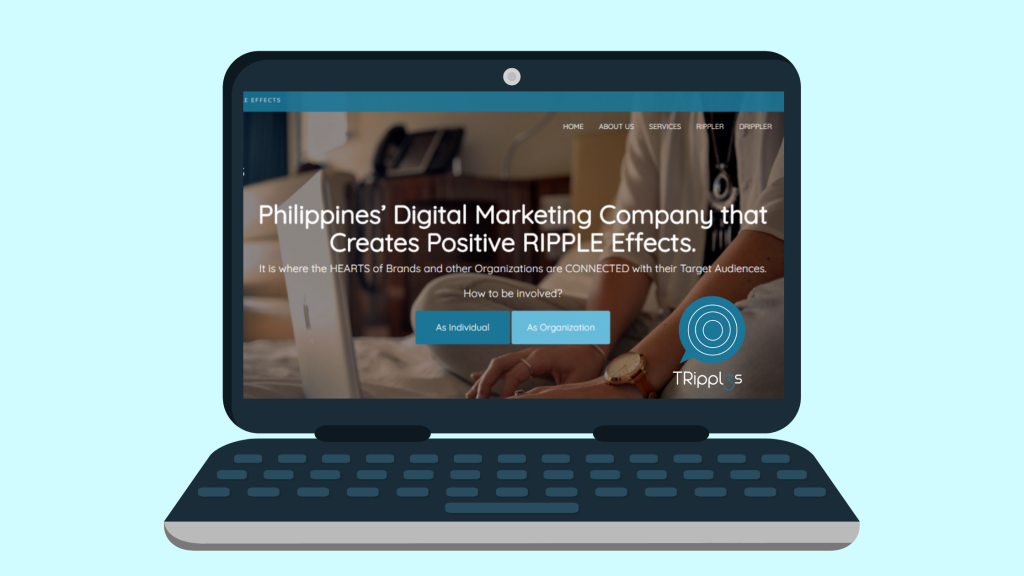 Create ripple effects in the society with us.
There are many digital marketing companies out there. But what makes TRipples stand out? We stand out because of our Unique Selling Points (USPs), which we call 4Cs:
CPC Technology proven effective in driving online traffic
Community of online users and clients
Compensation of our online users with cash and rewards
Corporate Social Responsibility (CSR) that helps the government and non-profits in creating awareness about their advocacies and programs.
Read: Cost-Per-Click (CPC): A Quick Guide
Using STARBOOKS In Remote STEM Education Teaching