Oplan Big Bro (OBB) is TRipples' fundraising campaign to help businesses go digital and for everyone to earn online.
COVID-19 has caused tremendous negative impacts on society. In the Philippines, the impacts have been severe.
First, thousands of Pinoys have been infected. As of this date, almost 140,000 Filipinos have contracted the virus.
Second, businesses have shut down. More than 26,400* MSMEs have closed and most of them do not have the capacity to go digital. They need your help. Be their Big Bro – someone who takes the yoke of Small Bros and eases their burden in these trying times.
Third, thousands of Filipinos have lost their jobs due to shutdowns. many Filipinos are unemployed and are at home with little or no source of income. Since the lockdown, NEDA estimated that 196,000* Filipinos experienced income decline. They need your help for them to earn income online.
And lastly, millions of Filipinos have limited their movement and stayed home.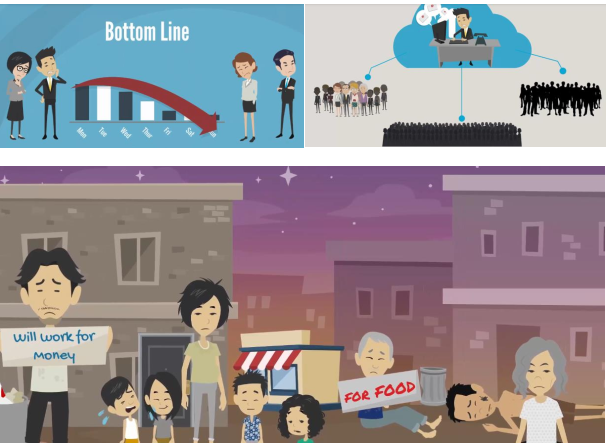 TRipples' Response to COVID-19
TRipples has launched a campaign called, Oplan Big Bro or OBB.
OBB is TRipples' strategic fundraising campaign to fight COVID 19 by helping revive shut down businesses to go digital and create a more massive alternative income stream for those who have lost their jobs.
As such, it aims to encourage the Big Bros (Brands, Government Agencies, Individuals, and Philanthropists) to help revive affected Small Bros (MSMEs and Ripplers (TRipples' Online Community). For MSME Small Bros, they can help them in moving towards digital operations. How? By donating Pay-It-Forward Packages for MSMEs. Additionally, they can help Rippler Small Bros by providing income thru online means.
How does Oplan Big Bro Work?
Big Bros will buy a Premier Digital Marketing Package for its company. It comes with a CSR or Pay forward package for TRipples to develop a Basic Digital Marketing Package for the Small Bros


On the other hand, MSME Small Bros shall Pay-It-Forward by providing discounts, vouchers, or items for the benefit of the simple Juan dela Cruz. They comprise TRipples' online community also known as Rippler Small Bros.


Rippler Small Bros promoting the campaigns of the Big Bros and MSME Small Bros shall be compensated. These include cash, items, vouchers, discounts, etc.

The Oplan Big Bro Philosophy
Digital Marketing is the New Normal Advertising Strategy
The campaign uses the "Hitting-2-Birds-with-1-Stone" strategy. It will provide quality services to the Big Bros according to their needs while at the same time provide CSR platform for them to help MSME and Rippler Small Bros.
MSMEs MUST Go Digital
We will create the appropriate digital marketing initiatives for each MSME Small Bro beneficiary. It aims to help them sell their products and services online and if possible accept payments online as well.
Community Empowerment
We compensate our online community with money, items or vouchers. This is through sharing all their campaigns online using their social media accounts. So, a simple Juan dela Cruz can earn those cool rewards via word of mouth advertising using their social media accounts.
Specifically, cash incentives will be coming from the participating Big Bros paving way for the channeling of resources to millions of Juan dela Cruz, instead of using it for paying big agencies like FB and celebrities. Additionally, items and vouchers, on the other hand, will be coming from the recipient MSME Small Bros.
Oplan Big Bro: The Expected Outcome
Oplan Big Bro is TRipple's fund raising campaign in response to COVID-19 and the hardships it pushes to many businesses.
TRipples is the Philippines' digital marketing company that creates positive ripple effects. It has a unique platform where its online users can earn cash and rewards. Sign up here to know more. Lastly, you can also reach us through our email letustalk@tripplesph.com and on our Facebook page www.facebook.com/OfficialTRipples.
Want to earn money? Sign up on TRipples and share this campaign! For more information, visit the TRipples website.
Read: TRipples Launches Oplan Big Bro To Help Fight COVID