This online class teaches you how to speak Italian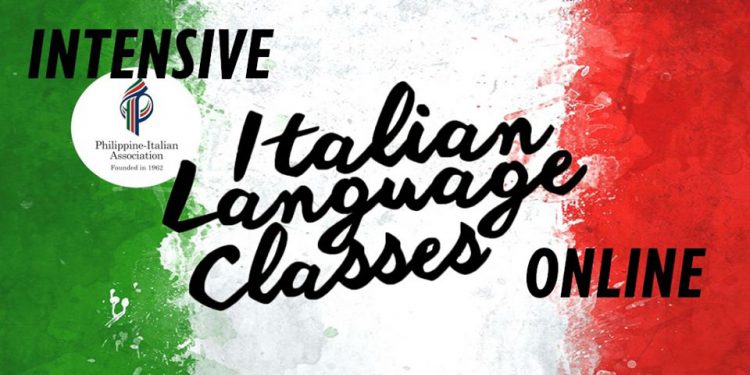 Hosted by The Philippine Italian Association
May 7 to June 1, 2020 at 6 PM – 8 PM
The Philippine Italian Association
191 Salcedo Street 2/F, Zeta Building, 1229 Makati
LEARN ITALIAN ONLINE!!!
An Italian language course, fully online, for beginners, developed by the PIA and delivered by qualified instructors.
MAY 07 – JUNE 01: ITALIAN LANGUAGE
Level Beginners2 (A1-b)
Schedule: Monday to Friday, evening (6 to 8 PM) – 18 sessions of 2 hours – 36 hours.
Venue: Online
Tuition fee: 5,500.00Pesos (including: the delivery of all classes online, on meet.jit.si , the final exam, the learning materials in PDF).
For enrollment:
https://philippineitalianassociation.org/events/2020/5/07/pm/intensive-italian-beginners-a1b-online
For inquiries: filital2@yahoo.com
Technical requirements: Laptop, Internet connection, browser (like Firefox, Chrome, Internet Explorer, Safari), a microphone and a webcam. A PDF reader is also required.
Registration: Please fill up and submit the online form on this page. You will receive a confirmation email and the payment instructions. After the payment you will receive the material and the internet link of our temporary virtual classroom.
Looking forward to see you!
Wanna earn rewards/points and cash by rippling and sharing cool events, promos and campaigns online? Then sign-up on www.tripplesph.com NOW!